How to verify your credit card
Step 1
Your first purchase from Thuraya Recharge is automatically charged to your credit card in two amounts.
Step 2
Check your credit card statement or call your bank to find out these amounts. The transactions will appear as Thuraya Recharge. In the example below the order was $22.00 and it was charged as US$15.08 and US$6.92.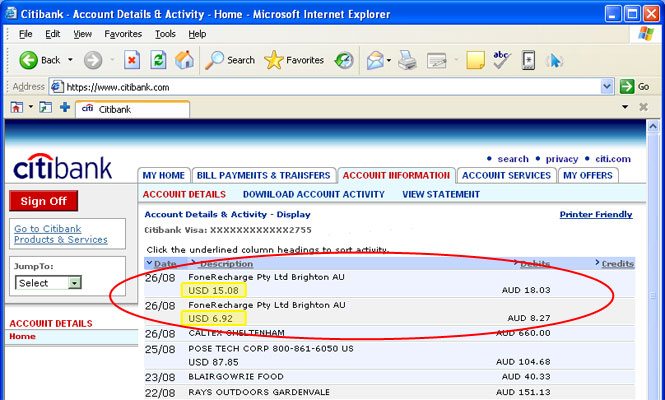 Step 3
Come back to Thuraya Recharge, login and click on the Verify Credit Card link. Enter the amounts that appeared on your credit card statement in USD or your local currency.